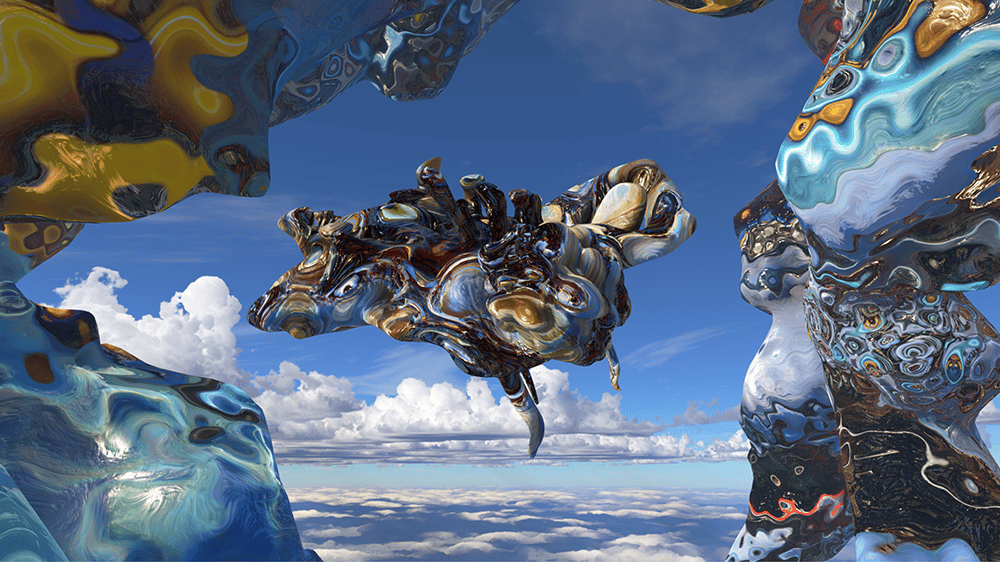 Anandala
Created by Kevin Mack.
Immerse yourself in awe and imagination in this new VR experience by artist Kevin Mack. Explore an abstract three-dimensional labyrinth of evolving shapes and colors populated with intelligent artificial life called Blorts.
Must be age 13 or older to experience virtual reality. Children ages 6 to 12 may participate with parental consent. We encourage our younger guests to enjoy the Anandala experience in the rest of the space and on the screen.