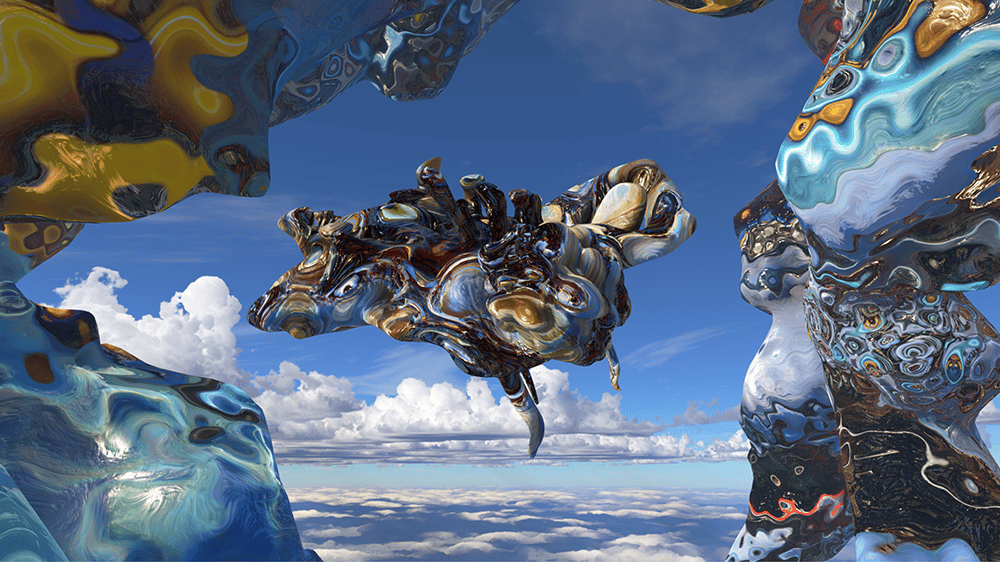 Temporary Exhibit
Anandala
Immerse yourself in awe and imagination. Explore an abstract three-dimensional labyrinth of evolving shapes and colors populated with intelligent artificial life called Blorts. These shapeshifting creatures interact with visitors and each other through movement, changing color textures, and their own musical language. Each journey to Anandala is unique, inviting visitors to explore the emergent and ever-changing world and its friendly inhabitants. Kevin Mack is a pioneer of immersive art, computer graphics, and visual effects.
Must be age 13 or older to experience virtual reality. Children ages 6 to 12 may participate with parental consent. We encourage our younger guests to enjoy the Anandala experience in the rest of the space and on the screen.
Anandala was an Official Selection of the 78th Venice International Film Festival of La Biennale di Venezia in 2021.